rainbow ornament set - custom colors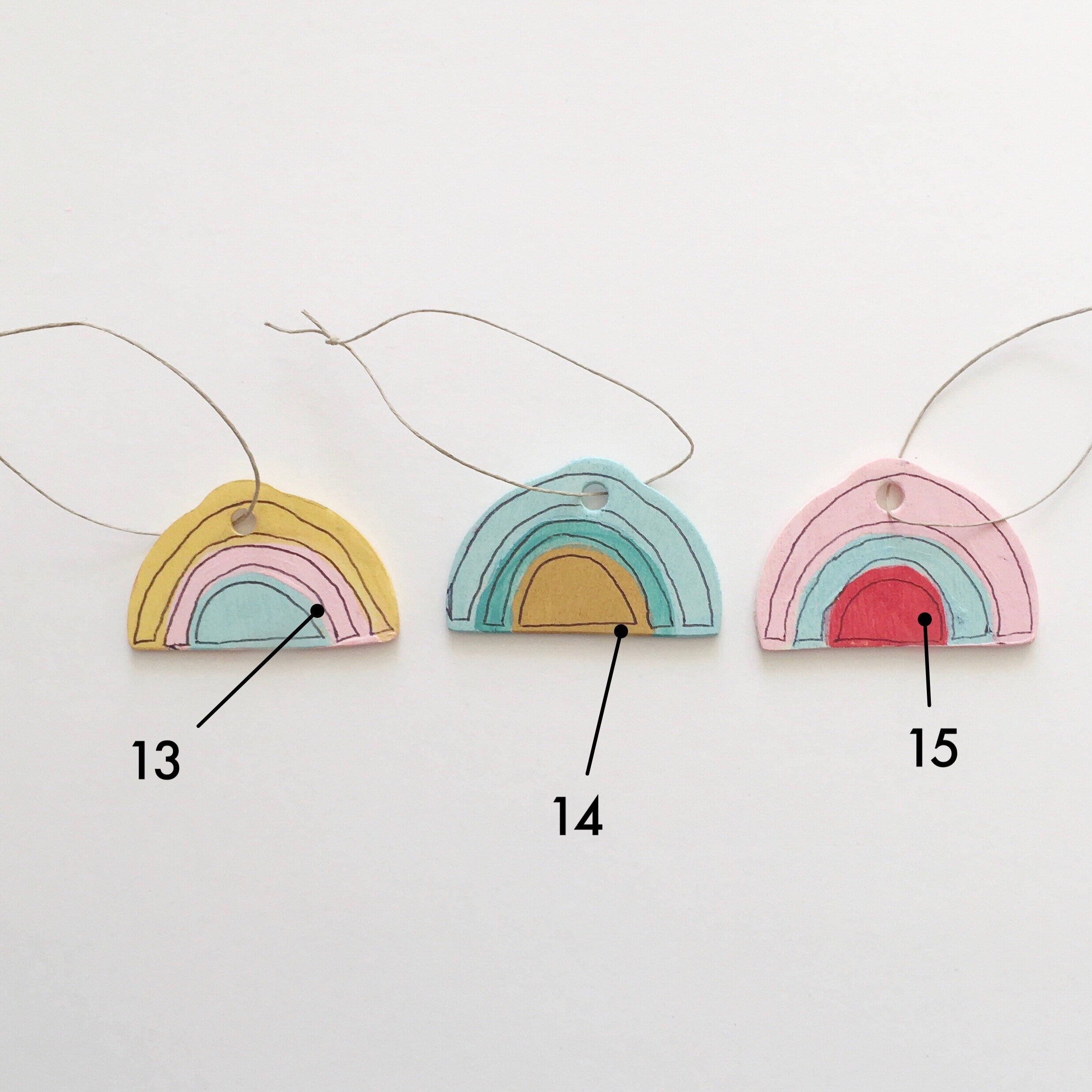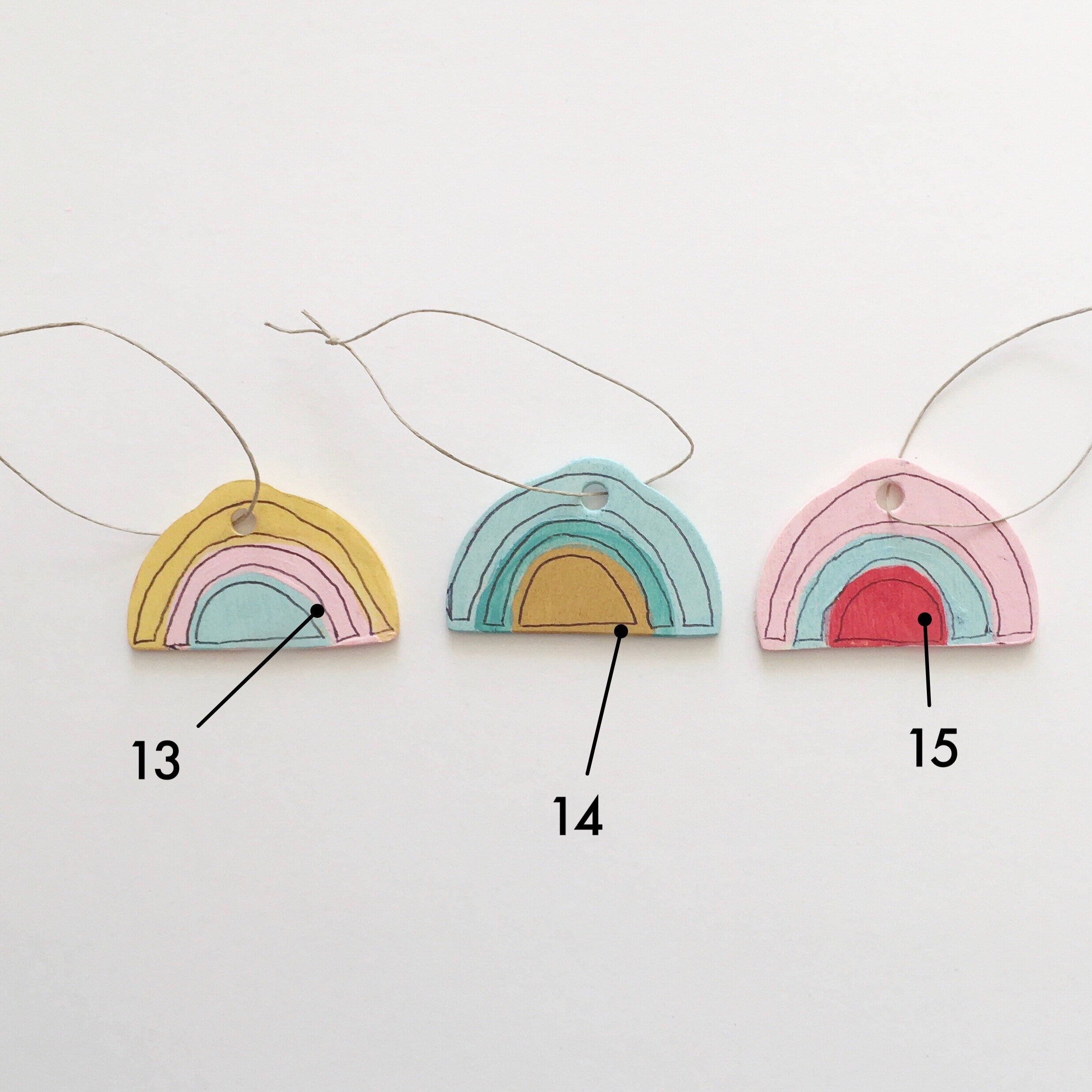 rainbow ornament set - custom colors
Hand painted ornaments in a color combination that perfectly fits you!
Choose different color combinations or request repeats of a favorite rainbow.
Use images 2 -5 (with labeled colors / numbers) to communicate your preferred color combinations. Add your requests in the "Ornament Request" form at checkout - see example below.
Example:
Ornament 1: pink 1, yellow 1, blue 2
Ornament 2: same as ornament 1
Ornament 3: number 8
Ornament 4: number 3
Ornament 5: number 12
Ornament 6: number 12
NOTE: Ornaments will match the color combinations you choose, but may not be the exact ornament that you see in the listing photo.
SIZE + DETAILS:
approximately 2.5" x 1.25"

1/8" inch thick

hand painted wood ornaments with ink details
SHIPPING:
Ships in 3-5 business days

Shipping outside the US is set to $40 per order + $1 per item. If the total shipping costs are less than what you have been charged, you will be refunded for the amount paid above actual shipping costs. You will only be charged for actual shipping costs.
You Might Also Like